The space reflects Herman Miller living office space strategy. Having areas within the space where the employees can collaborate efficiently is key to the design. The design created allows for technology to be the main focus while offering various modes of working, collaborating, and socializing within a vibrant, comfortable atmosphere.
A Landing is an open perching spot adjacent to Meeting Spaces or Forums, where people can warm up before meetings and cool down after they end.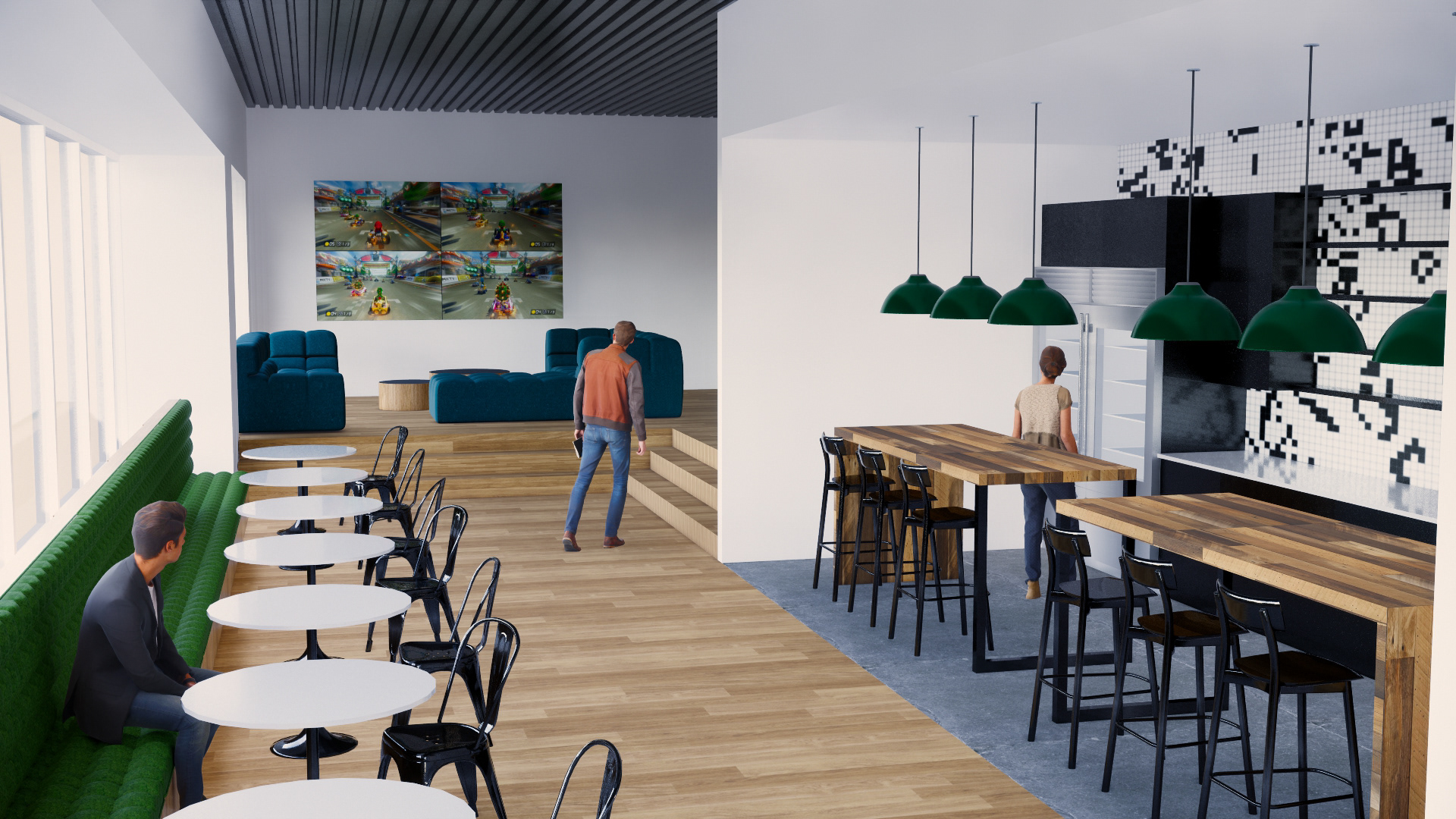 The vibrant and dynamic heart of the landscape, a Plaza is a place where people can intuitively take the pulse of the organization.​​​​​​​   
This space has ample seating for the employees to come for their lunch breaks or impromptu meetings with other coworkers.   
A Meeting Space is designed to support information sharing—whether it's a single speaker at the head of the room, or a group of colleagues conversing among themselves.
A Cove is a compact setting near individual work points that enables people to work together for short periods of time.
This space is equipped with whiteboard that allow the employees to illustrate code for their coworkers to easily see.
A Haven is a small shelter where focused work can be done without distraction.
A Hive is a grouping of workstations that allows people to harmoniously engage in individual and collaborative work.
Enabled by a clearly defined point of focus, a Forum supports the presentation and discussion of content.
This space will allow the employees to come together for large social events or meetings.