In the quaint village of Sleepy Hollow, mysterious stories surround the legend of a mighty headless horseman. When humble schoolteacher Ichabod Crane vies for the hand of beautiful Katrina Van Tassel, his rival Brom Bones protests their friendship, but it is ultimately the Horseman who will decide their fate.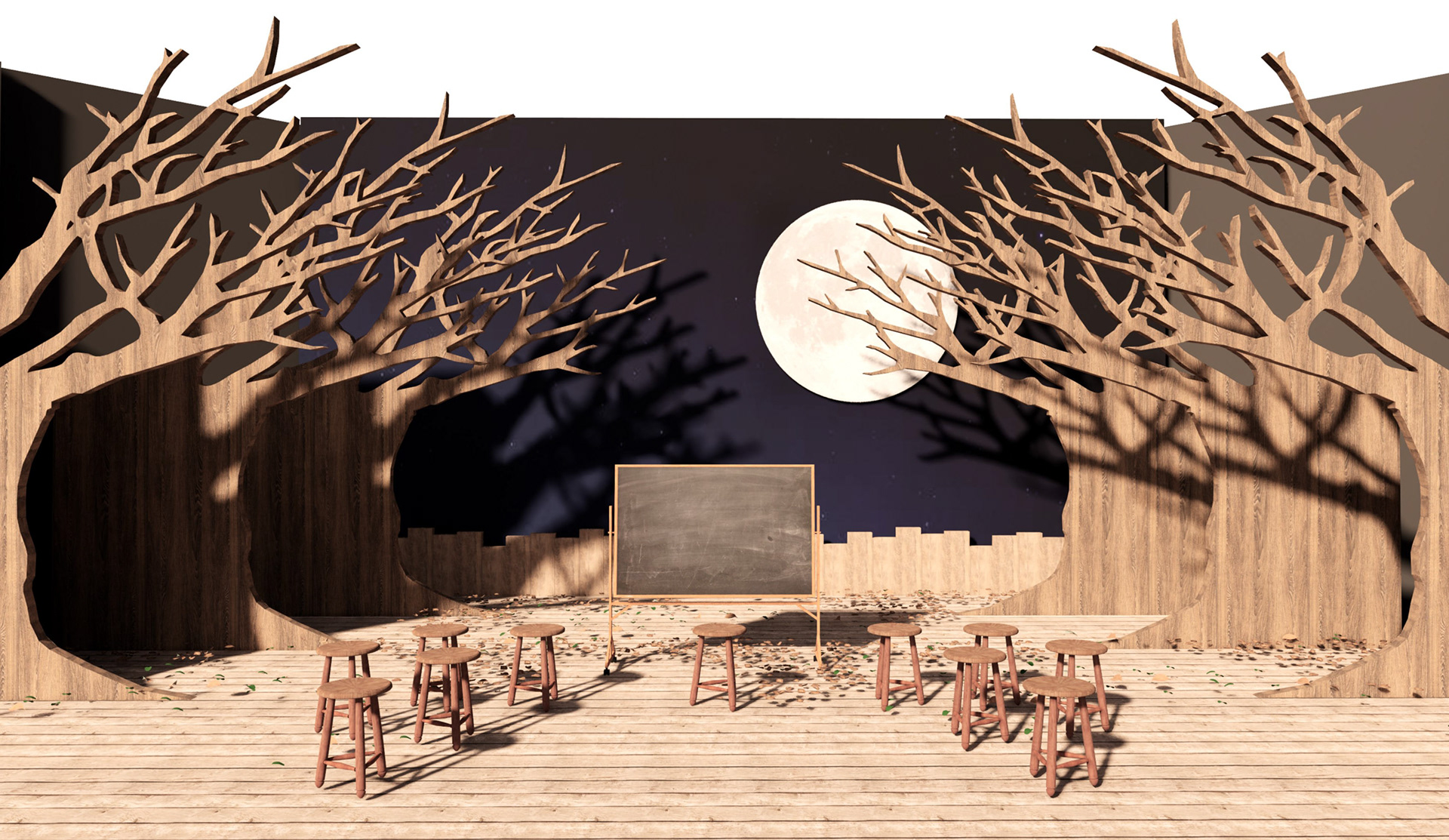 The setting takes place in the Autumn of 1801 in Tarrytown, New York in the village of Sleepy Hollow. 
Scenic transitions are achieved through the simplicity of the staging. 
The particular scene shown in the rendering is the schoolhouse scene.